Effective Elements of Communication
Aug 30, 2023
Blog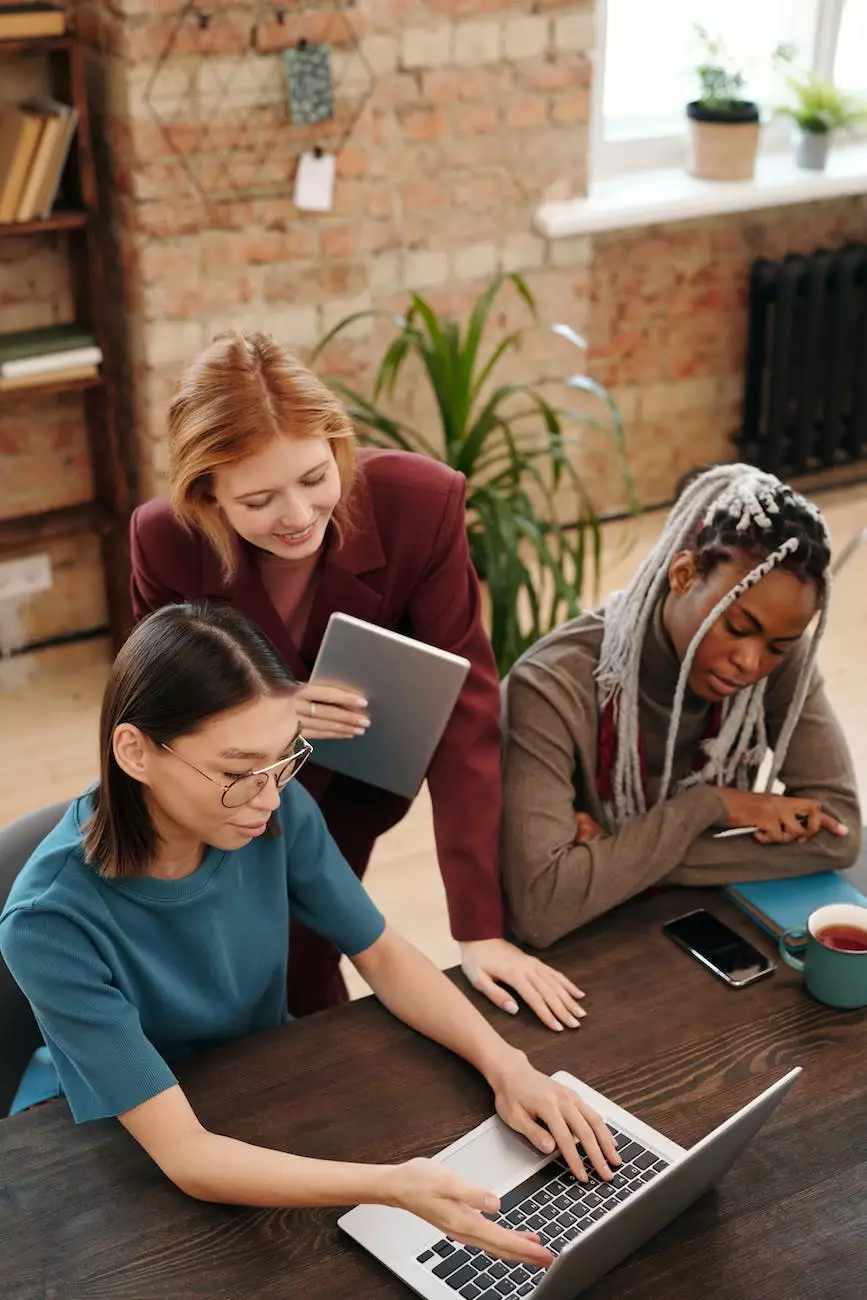 Introduction
In the Arts & Entertainment industry, effective communication plays a crucial role in connecting with audiences, conveying ideas, and creating impactful experiences. To stand out in a competitive environment, mastering the elements of communication is essential for individuals and organizations alike.
Understanding the Elements of Communication
Communication is a complex process that involves the exchange of information, ideas, and emotions between individuals or groups. To achieve effective communication, it is important to focus on various elements that contribute to its success:
1. Verbal Communication
Verbal communication encompasses spoken or written words. In the Arts & Entertainment industry, choosing the right words and crafting compelling narratives allows artists to convey their message effectively. Through storytelling and scriptwriting, artists engage audiences on a deeper level, evoking emotions and leaving a lasting impact.
2. Non-Verbal Communication
Non-verbal communication includes body language, facial expressions, gestures, and tone of voice. In the Arts & Entertainment industry, performers utilize their physicality to express emotions and connect with the audience. They rely on their movements, expressions, and stage presence to convey messages beyond words.
3. Visual Communication
Visual communication involves the use of images, colors, typography, and design to convey messages. In the Arts & Entertainment industry, visual elements like set designs, costumes, and lighting are crucial in creating immersive experiences for the audience. Visual storytelling through mediums such as film, painting, and photography captivate viewers and communicate narratives effectively.
4. Active Listening
Effective communication is a two-way process, and active listening is an essential element. In the Arts & Entertainment industry, artists understand the importance of listening to their audience's feedback, emotions, and preferences. By actively engaging with their audience, artists can adapt their performances or creations to better resonate with the intended message.
Strategies for Effective Communication
Achieving effective communication goes beyond understanding the elements. Utilizing various strategies enhances the impact of communication in the Arts & Entertainment industry:
1. Audience Analysis
Understanding the target audience is crucial in tailoring communication efforts. Conducting research, gathering demographic information, and analyzing audience preferences allow artists to create content that resonates with their intended viewers, readers, or listeners. This connection enhances engagement and strengthens the communication process.
2. Storytelling Techniques
The power of storytelling is undeniable. Employing compelling narrative structures, character development, and conflict resolution techniques captivate audiences and convey messages effectively. Whether through plays, movies, or books, skilled artists have the ability to transport individuals into other worlds, making the communication experience memorable and impactful.
3. Clear and Concise Messaging
In a world filled with abundant information, clarity and conciseness are key. Crafted messaging, free from ambiguity, allows audiences to grasp the intended message quickly. In the Arts & Entertainment industry, concise dialogues, taglines, or headlines create impactful first impressions and help retain audience attention.
4. Emotional Connection
Emotions are a powerful medium to connect with audiences. In the Arts & Entertainment industry, utilizing techniques such as music, visual aesthetics, and relatable characters generates emotional connections. Evoking joy, sadness, excitement, or fear through performances or artistic creations helps to establish a deep bond with the audience.
Tools for Effective Communication
Modern technology offers a wide range of tools to enhance communication in the Arts & Entertainment industry:
1. Social Media Platforms
Social media platforms provide artists with a direct channel to communicate with their audience. By utilizing platforms like Facebook, Instagram, or Twitter, artists can share updates, engage in conversations, and receive feedback. These platforms enable real-time interaction and encourage a sense of community.
2. Multimedia Collaboration Software
In collaborative projects, efficient communication is essential. Tools like cloud-based project management software and shared document platforms facilitate seamless communication and collaboration. Artists can easily share ideas, give feedback, and track progress, ensuring everyone is aligned towards the common goal.
3. Email Marketing Tools
Email marketing tools enable artists to communicate directly with their audience. By utilizing email newsletters with personalized content and offers, artists can build and nurture relationships with fans, creating a loyal following base. These tools also provide analytics to track the effectiveness of communication efforts.
4. Virtual Meetings and Webinars
In a globalized world, physical distance is no longer a barrier. Virtual meeting tools and webinar platforms allow artists to engage with their audience, conduct workshops, or showcase their work in real-time. Such tools promote interactive communication and expand reach beyond geographical limitations.
Conclusion
Effective communication is an indispensable component of success in the Arts & Entertainment industry. By understanding and utilizing the various elements, strategies, and tools available, artists can create impactful experiences, connect with audiences on a deeper level, and outrank competitors in a rapidly evolving digital landscape. Mastering the art of communication is a journey that continues to evolve, presenting new opportunities for creativity, growth, and influence.