The Art of Brand Differentiation: Standing Out in a Competitive Market
Nov 23, 2017
Branding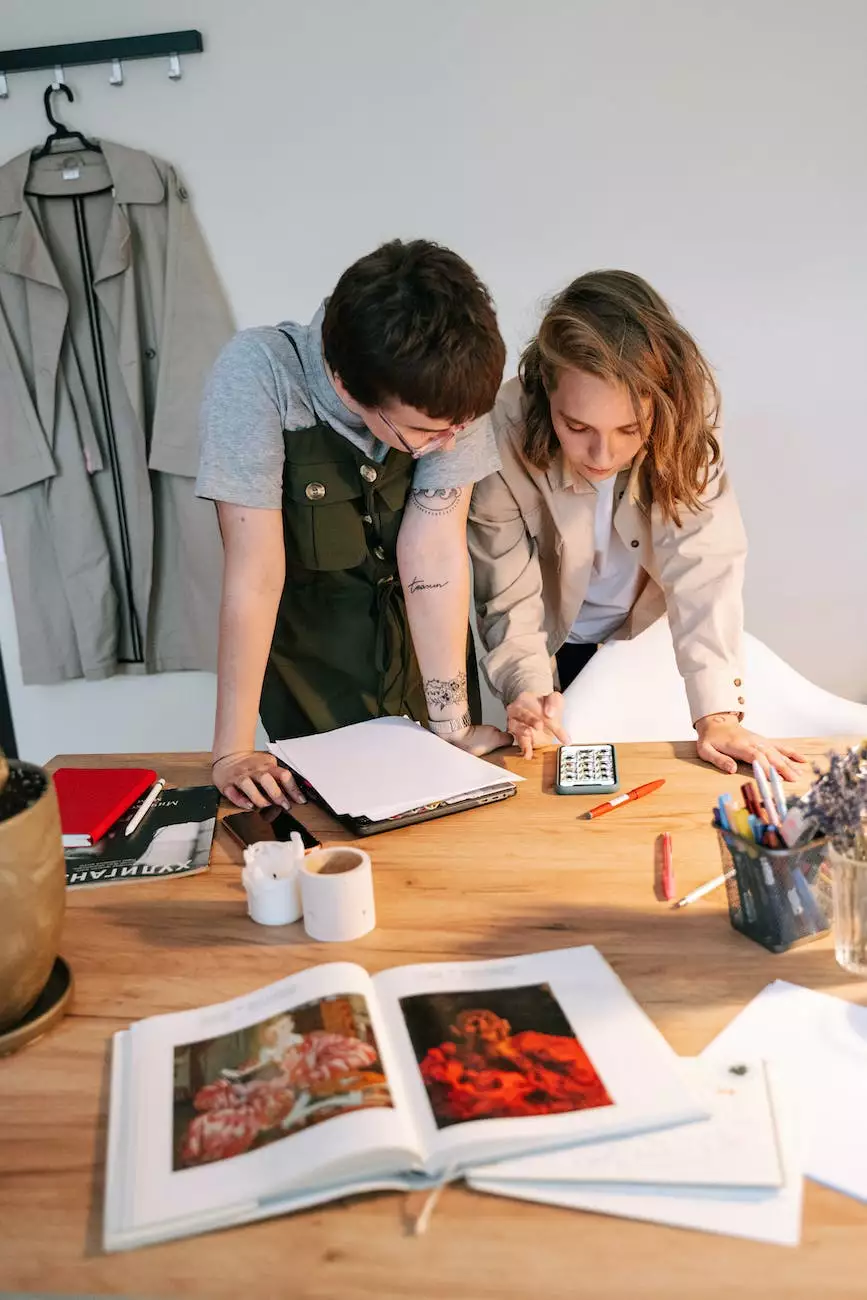 Introduction
Welcome to a comprehensive guide on the art of brand differentiation in the Arts & Entertainment industry. In today's highly competitive market, it's crucial for businesses to stand out and capture the attention of their target audience. In this article, we'll explore strategies to help you establish a unique identity and surpass your competitors.
Understanding Brand Differentiation
Brand differentiation refers to the process of identifying and promoting unique aspects of your brand that set it apart from competitors. It's about highlighting your strengths and creating a distinct impression in the minds of consumers. By effectively differentiating your brand, you can attract loyal customers, boost sales, and gain a competitive edge.
Why is Brand Differentiation Important in the Arts & Entertainment Industry?
In the highly dynamic Arts & Entertainment industry, where creativity and innovation thrive, standing out is essential. With numerous talented artists, performers, and entertainment options available, it's crucial to differentiate your brand to attract audiences, secure sponsorships, and generate revenue. Brand differentiation helps you establish a unique position and build a memorable brand image in the minds of your target market.
How to Differentiate Your Brand
1. Define Your Unique Selling Proposition (USP)
Your Unique Selling Proposition is the core element that distinguishes your brand from others. Identify what makes your offering special, whether it's exceptional talent, innovative techniques, or exclusive collaborations. Communicating your USP consistently in all your marketing efforts will enable potential customers to see why your brand stands out.
2. Know Your Target Audience
Understanding your target audience is crucial for effective brand differentiation. Conduct market research to identify your audience's preferences, interests, and needs. Tailor your brand messaging accordingly to resonate with them on a deeper level. This will help you build stronger connections and establish a loyal following.
3. Craft a Compelling Brand Story
A captivating brand story creates an emotional connection with your audience. Share your journey, values, and purpose in an authentic and relatable way. By weaving a powerful narrative, you'll establish an identity that resonates with your target market and sets you apart from competitors.
4. Consistent Visual Branding
Consistency in visual branding is key to gaining recognition and standing out in a crowded market. Develop a unique visual identity that encompasses your logo, color palette, typography, and overall aesthetics. This cohesive branding should be consistently applied across your website, social media profiles, promotional materials, and any other touchpoints.
5. Embrace Innovative Marketing Channels
Explore new and innovative marketing channels to amplify your brand visibility. Leverage social media platforms, influencer collaborations, content marketing, and search engine optimization (SEO) techniques to expand your reach and engage with your target audience. By staying ahead of trends and utilizing these channels effectively, you can differentiate your brand and stay relevant in a competitive market.
Conclusion
Successfully differentiating your brand in the Arts & Entertainment industry requires a strategic and creative approach. By defining your unique selling proposition, understanding your target audience, crafting a compelling brand story, maintaining consistent visual branding, and embracing innovative marketing channels, you can position your brand as a leader in the market. Implement these strategies and watch your brand stand out from the competition, attracting a devoted following and achieving long-term success.