Bake More Pies Privacy Policy
Jan 15, 2019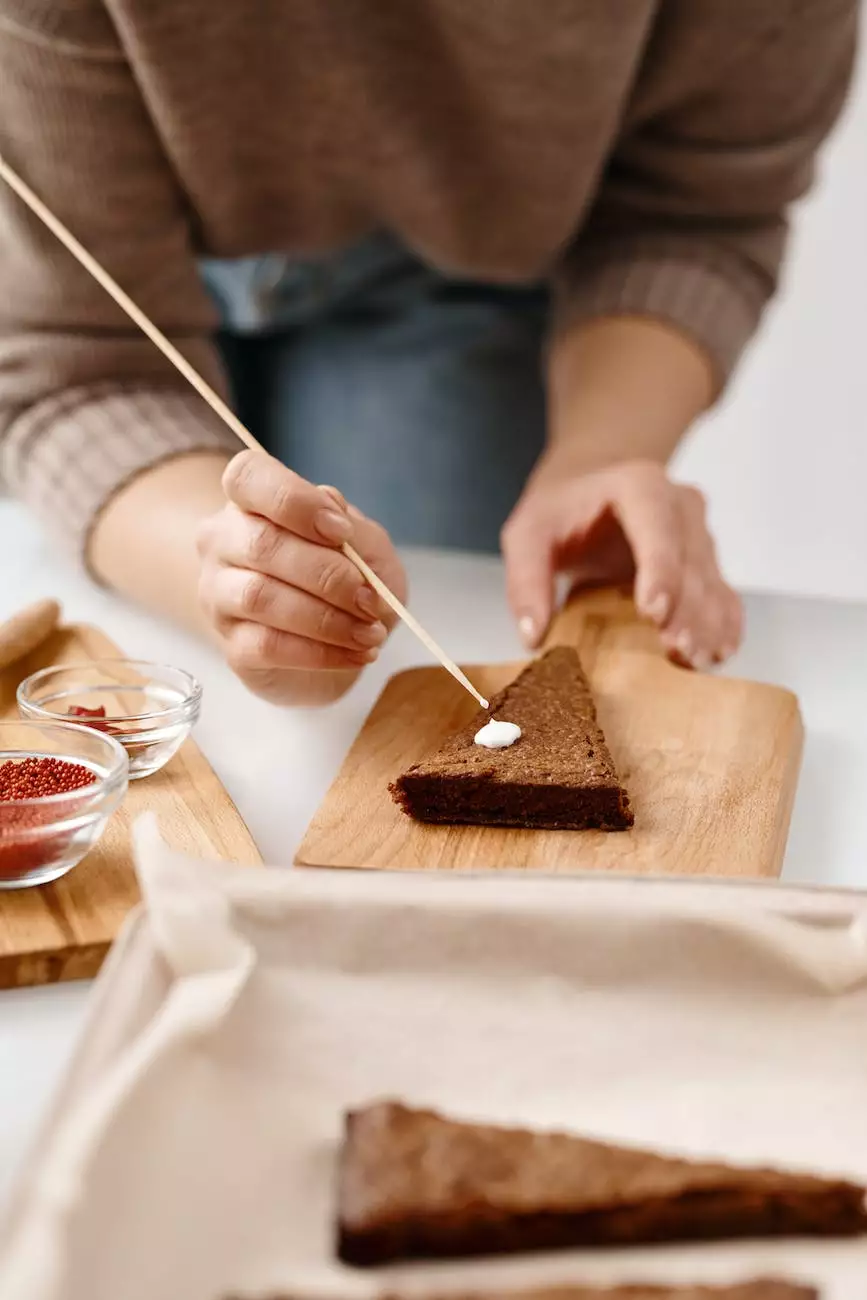 Introduction
Welcome to the Bake More Pies Privacy Policy, where we outline how we handle your personal information when you visit our Arts & Entertainment website. Your privacy and trust are of utmost importance to us, and we assure you that we take rigorous measures to protect and secure any data you provide to us. By using our website, you consent to the practices described in this policy.
1. Types of Information We Collect
When you browse our website, we may collect certain types of information to enhance your browsing experience. This includes:
1.1 Personal Information
Personal information, such as your name, email address, and contact details, may be collected when you voluntarily submit it to us through our contact forms or newsletter subscriptions. Rest assured, we will never sell or share your personal information with third parties unless explicitly stated in this policy or required by law.
1.2 Cookies and Tracking Technologies
We utilize cookies and similar tracking technologies to collect information about your browsing activities on our website. This helps us understand your preferences, improve site functionality and deliver personalized content. You have the option to disable cookies through your browser settings if you prefer not to share this information.
2. How We Use Your Information
The information we collect serves various purposes, outlined below:
2.1 Providing Personalized Content
By gathering user preferences and browsing behavior, we can offer you a more personalized experience on our website. This includes tailoring recipe recommendations, articles, and baking tips to suit your specific interests and needs.
2.2 Improving Website Functionality
Understanding how users interact with our website allows us to optimize its performance, identify and fix issues, and ensure smooth navigation. Your information helps us enhance our website's speed, security, and overall user experience.
2.3 Sending Newsletters and Updates
If you choose to subscribe to our newsletter, we will use your provided email address to deliver periodic updates, new recipe releases, and baking tips straight to your inbox. You can easily unsubscribe at any time, and we will promptly remove you from our mailing list.
3. Data Security and Storage
We take data security seriously. All personal information you provide is stored on secure servers and handled with utmost care. We implement industry-standard security measures, including encryption and firewalls, to protect your data against unauthorized access, disclosure, or alteration.
4. Third-Party Links and Partners
Our website may contain links to third-party websites, products, or services that are not owned or controlled by Bake More Pies. Please note that once you leave our website, we are not responsible for the privacy practices or content of any third-party sites. We encourage you to review the privacy policies of those websites to understand how they collect, use, and share your information.
5. Compliance with Legal Obligations
In certain situations, we may be required to disclose your personal information if deemed necessary to comply with legal obligations, enforce our site policies, or protect our rights, property, or safety. However, rest assured that we will make every effort to ensure your information is disclosed only in compliance with relevant laws and regulations.
6. Children's Privacy
Our website is not intended for children under the age of 13. We do not knowingly collect or solicit personal information from children, and if we discover that we have inadvertently collected personal information from a child, we will promptly delete it from our records.
7. Changes to this Privacy Policy
We reserve the right to update or modify this Privacy Policy at any time. Any changes will be reflected on this page, and we encourage you to review this policy periodically to stay informed about how we protect your privacy.
8. Contact Us
If you have any questions or concerns regarding this Privacy Policy or how we handle your personal information, please don't hesitate to contact our friendly and knowledgeable team through our contact form.